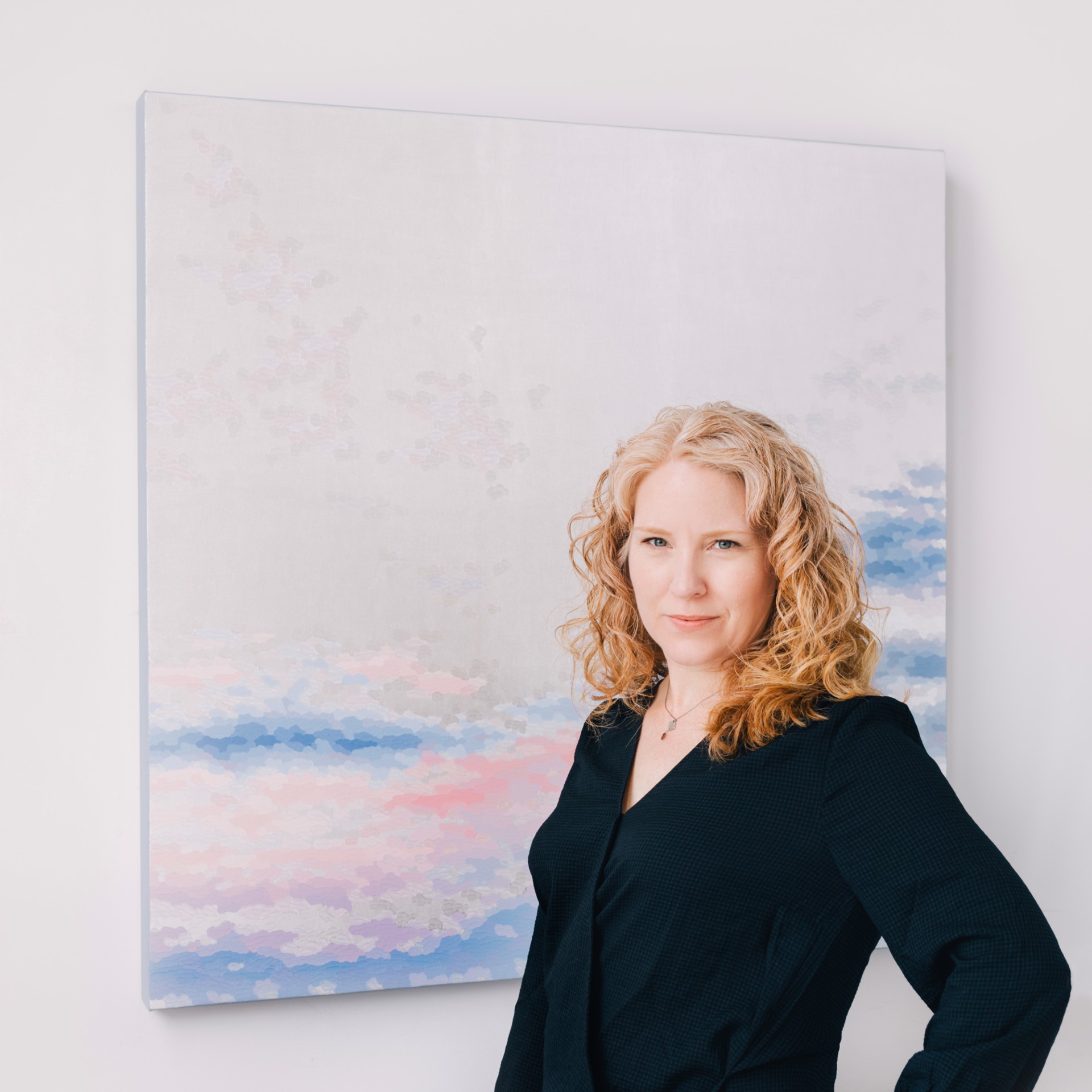 Elaine Coombs lives and works in San Francisco, California. Born and educated in Ontario, Canada, she moved to the Bay Area in 2001 after several years of travel and work abroad. Her paintings have been exhibited across the United States, mainly in California, Colorado, New York, Washington, and Utah, and also in Canada, Europe, and Asia.

Her work can be found in over 400 private, corporate and public collections, most notably the U.S. Department of State - Art Bank Program; The City and County of San Francisco Civic Art Collection; The Alameda County Department of Environmental Health, various Kaiser Permanente and UCSF medical facilities; Imagery Estate Winery; and the Ritz Carlton Highlands Hotel in Lake Tahoe, California.

In her latest artwork, Elaine is exploring the effects of sunlight and fog as they relate to her ongoing fascination with the forest landscape environment. Her trademark dot technique is painstakingly handmade and yet evokes a pixelated computer image when viewed up close. Indeed, the work presents a duality of vision – one that juxtaposes the physical and the emotional, the figurative and the abstract, the handmade and the manufactured.
Read More